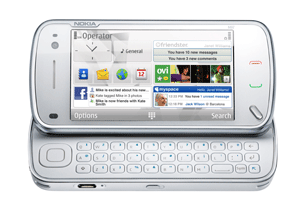 On Friday, Nokia announced that it has teamed up Microsoft to make Windows Phone 7 the default OS for Nokia smartphones.
What does this mean Dorothy? Well, it means Symbian is going away and MeeGo is being delayed. Is it good news? Well logically yes, although personally, I have mixed emotions.
Basically, what we have is the joining of a hardware expert with a software expert; so, the move is a positive one. Further, neither Microsoft nor Nokia have a chance going up against Google and Apple by themselves and the pairing should give them strength to face the two Goliaths on more-solid footing. Still, something about the announcement makes me sad. I am going to miss Nokia being Nokia. But that's just me and there's no need to go all sentimental about it; after all, it is just a mobile phone, right?
"I am excited about this partnership with Nokia," Microsoft CEO Steve Ballmer said at recent news conference. "Ecosystems thrive when fuelled by speed, innovation, and scale. The partnership announced today provides incredible scale, vast expertise in hardware and software innovation and a proven ability to execute."
Stephen Elop, Nokia's CEO said that the partnership will allow Nokia to add a variety of new tools and services to its handsets. "Today, developers, operators, and consumers want compelling mobile products, which include not only the device, but the software, services, applications, and customer support that make a great experience," he said.
It is a great combination and a wise move. But I will still miss Nokia being Nokia.