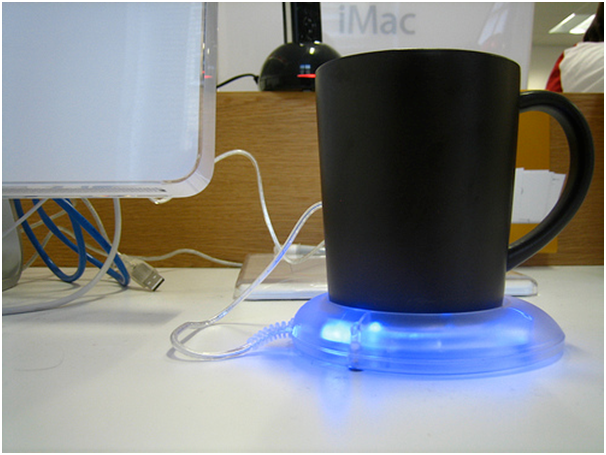 Having a cool office is a great point of pride for many men and a great way to feel 'like a boss' when you're at work. One way to have a great office is to get a massive desk of course, but another even cooler way is to kit your office out with all the latest high tech gadgets.
That way you can automate your workflow, amuse yourself with the coolest desk toys, and feel like Dr No as you control it all from your swivel chair. Read on for the coolest gadgets for a smarter office.
USB Tea Cosy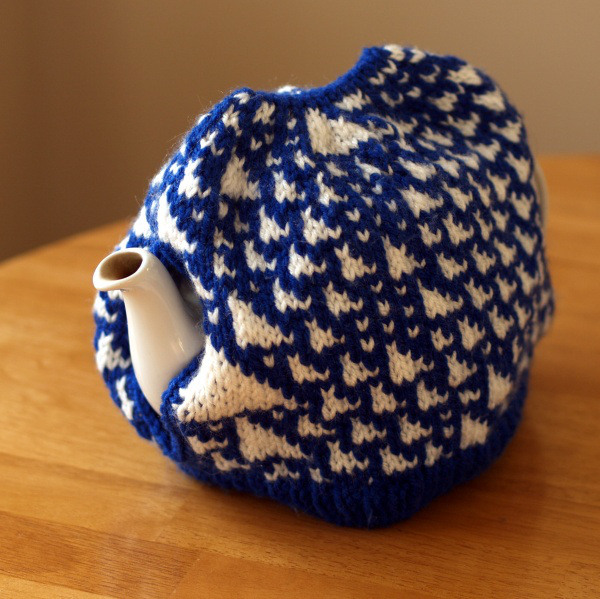 One of the things that every office needs to help you through the tougher workloads is a constant supply of tea and coffee. This is made difficult however by the unfortunate fact that tea and coffee tend to keep going cold…. With a USB tea cosy then you can change all that by keeping your mug warm through the power coming from your PC. Constant hot beverages at your disposal 9-5!
Of course a cool alternative would be to get a coffee machine or small kettle for your office, some of which can be very high tech and feature rich as well!
Keyboard Hoover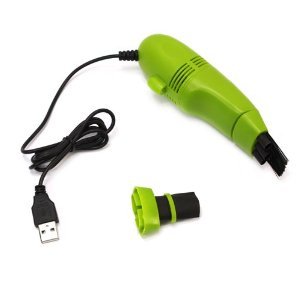 Dust that gets between your keys can be a big pain – not only making your keyboard look a lot less like an executive piece of kit, but potentially eventually affecting your ability to touch type. Desktop hoovers are a great novelty that have a very amusing appearance, but they're also actually quite useful for getting the grime out from between your keys.
StealthSwitch 2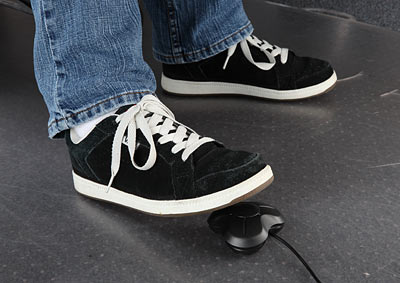 Here's one gadget that is a little more useful and a little less of a novelty than some of the other choices on this list. The stealth switch is essentially a small button that you can attach to your computer and then hide under the desk to activate with your foot (like being a drummer with a pedal). This button can then be programmed to perform all manner of tasks which can theoretically help you to work faster without having to move your hands from the keyboard to find the usual shortcuts. You could even potentially type faster by making the pedal the equivalent of your shift key or space bar.
As the name suggests though, the use that the creators envisaged for the device was clearly to thwart bosses and managers – so that you could quickly hide Facebook from your screen as soon as they come into the room to check you're working…
Arm Rest Mousepad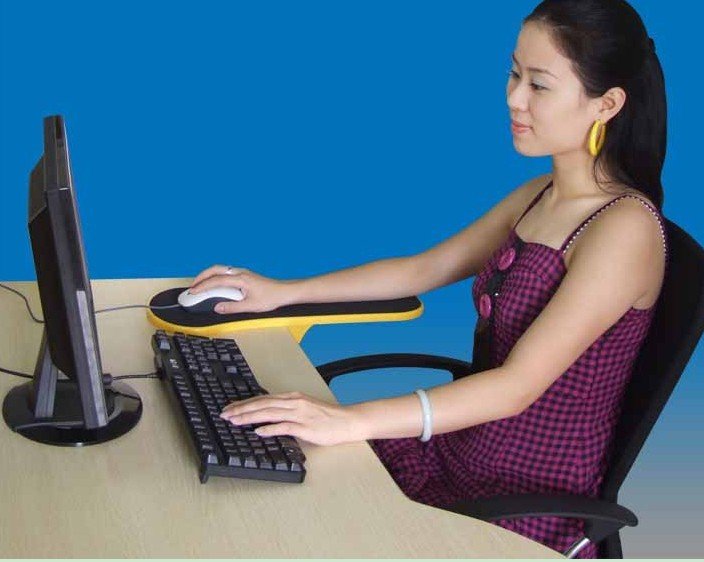 Here's one that will offer you both style and function. The arm rest mousepad is of course nothing more than a mousemat for your desktop, but this then can greatly increase the convenience of your mouse. Instead of hunching over your desk you can lean back and manipulate files and information and generally be much more comfortable. When Steve Jobs first integrated the mouse into his computers he stated that he wanted it to be something you could operate on your knee. This brings us closer to that vision…
Celluon Magic Cube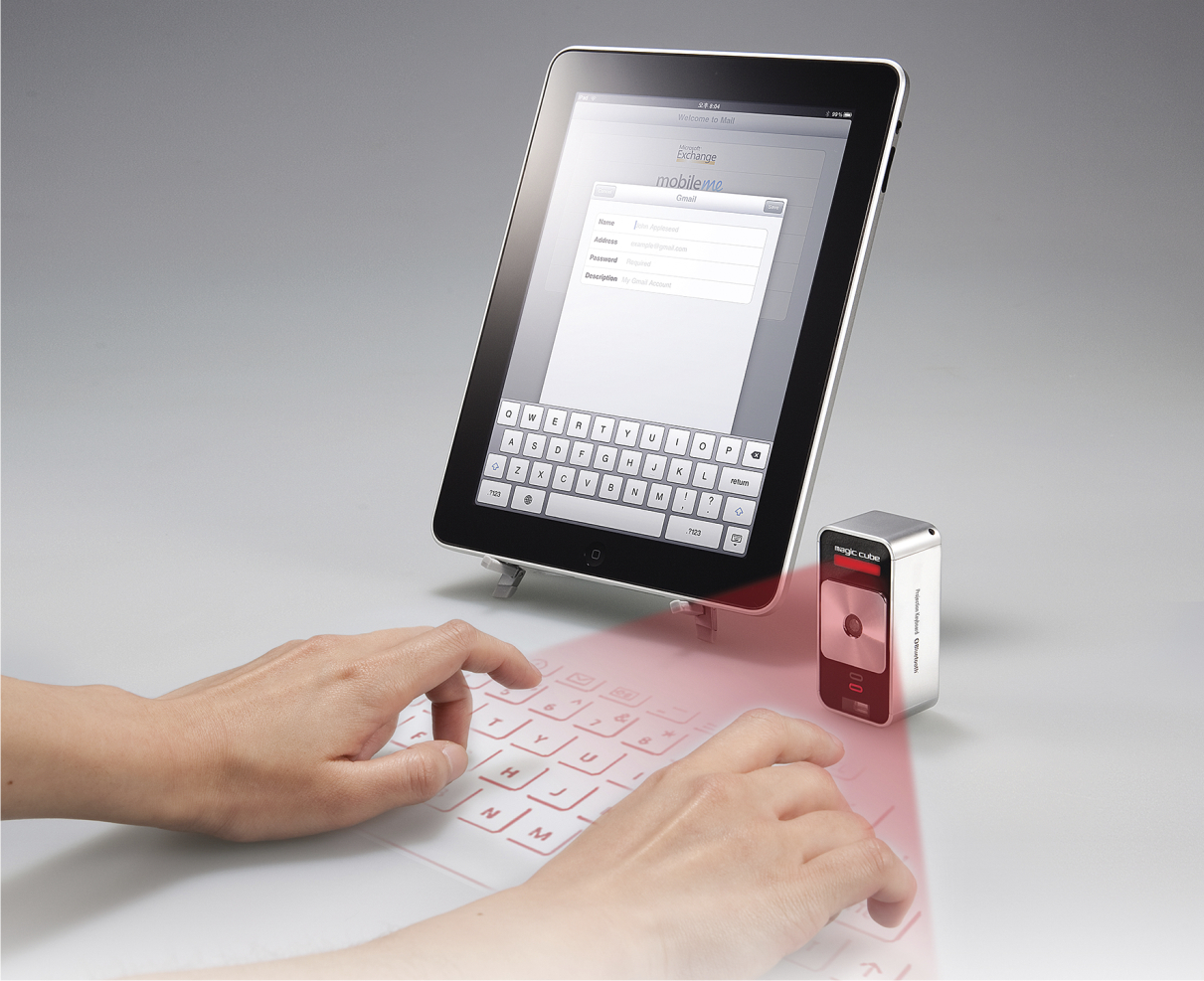 The Celluon Magic Cube is a brilliantly futuristic looking device that feels like it has been pulled straight out of an Iron Man film. Essentially this is a keyboard that gets projected straight onto any surface (such as a desk) out of a tiny box small enough to fit in your pocket. Ultimately this results in an interface that looks incredibly sci-fi and that's also convenient for carrying around when you want to work on the go. A great gadget both in and out of the office then. Does it give you the most comfortable and responsive typing experience? Of course not, but in terms of convenience and high-tech 'cool factor' it's pretty hard to beat.
So there you go, five awesome gadgets that will make your office smarter and cooler. This is only the tip of the iceberg of course, so why not see what else you could use to transform your workplace?
The co-author of this article, is an employee who is currently working for, VoIP Superstore, reputable providers of configuration and support services for small business phone systems.