The Pebble smartwatch, now available at your local Best Buy, is easier to get your hands on than ever before. This project was brought to fruition by Kickstarter, with over 69,000 people pledging a total of $10 million.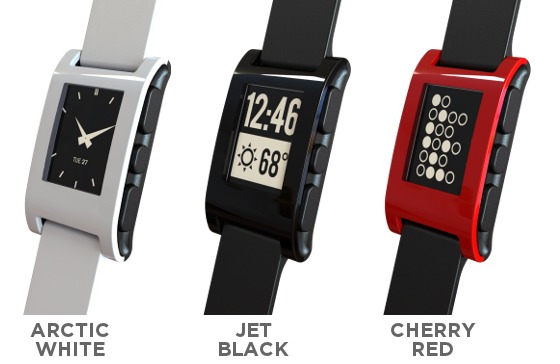 Pebble technology allows users to pair the smartwatch with their iOS or Android phone, to view emails, texts and other information. With this watch on your wrist, you can glance at incoming notifications without having to pull your phone out. Similar to e-ink readers, you can view the screen clearly even in direct sunlight.
On its own, the Pebble is a bit limited in the range of notifications it can receive. However, the developer community (primarily Android for now) has stepped up to the plate; a fairly robust selection of apps to enhance your Pebble experience already exists, though they may be a bit difficult to find. Here are a few offerings to get you started after you bring your new smartwatch home:
1. Pebble Notifier
Pebble's default app can send notifications for a wide variety of services: email, texts, phone calls, Twitter, and several more. The Pebble Notifier broadens this range and allows users to pick and choose which notifications and alerts are sent from their smartphone. If you're currently using the powerful Tasker app on your Android phone to create your own custom alerts, Pebble Notifier can even send your Tasker alerts to your smartwatch. Imagine getting a custom notification on your Pebble when your phone's battery is starting to run low: Tasker combined with Pebble Notifier can do this and much more.
2. Shopping with Pebble
A simple grocery-shopping app, Shopping with Pebble allows users to create lists by navigating through various food categories; list items can be selected from a fairly extensive selection of common grocery items. Once a list is created, the user can check off items one at a time as they are purchased. Plans are in the works to extend the functionality to include household items and more.
3. Runkeeper
Some of the most eagerly awaited apps for the Pebble are fitness trackers; for now, Runkeeper is a great choice to integrate with your smartwatch. Wearing the Pebble with Runkeeper on a run, you can track your total workout time, distance covered, and average pace. Runkeeper is another app that's available for both iOS and Android.
4. Calculator
Admittedly not glamorous, the basic Calculator is a handy little tool to have on your Pebble. Using the up and down buttons to navigate through the numeric keypad can be a bit awkward at times, but the convenience can't be beat.
5. PebbleMines
No list of apps would be complete without a fun game. The classic Windows time-killer is now available for the Pebble. The up and down buttons allow the user to move vertically and horizontally; the select button can either select or flag/unflag a square.
Pebble has released extended tools for developers in recent months, so users should see even more app variety on the horizon; until then, it's encouraging to see the innovation that's already available right on your wrist.