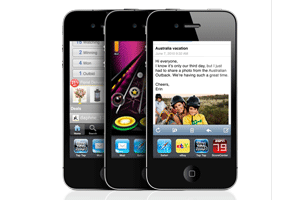 While going through the site of PC World I found an article titled "Top 5 Things the iPhone Has Given the World." I am a non-fan/fan of iPhone and Apple found it interesting and thought to give it a read. The top 5 contributions of the iPhone to this world (mentioned in PC World) are as follows:
Certainly, the App Store is a trend setter. In recent times, the operating system of every cell consists of an app store together with some browsers such as Google (Chrome) and Mozilla (Firefox), also having app stores.
If you remember, before the advent of the capacitive touchscreen, the touchscreen function of these cells was so 'user friendly'. People used car keys, and ballpoint pens were widely used to make them work properly.
The iPhone was on AT&T when it was first introduced. Then, the hackers became active and ensured that this phone could be used on all providers and installation of the apps could be done freely, besieging the App Store.
'Web Pages that Look Right' is a function that is made possible by Webkit, an open source technology that is derived from the Apple Safari Web browser. It is because of this Webkit that the quick spread of this function is possible in different platforms like Nokia OS, BlackBerry, Palm and Google Android.
With the introduction of Smartphones, the App Store of Apple, besides contributing to the popularity of shareware, has successfully transformed cell phones into computing devices. Nowadays, cell phones can be used for browsing web pages and as a GPS device as well.
It doesn't matter whether you are fond of Apple or not, you are bound to credit them for the trends that they have set in the way we use our cell phones today.