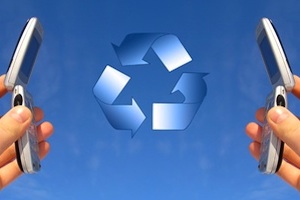 Academics, researchers, social justice activists and environmentalists yesterday expressed serious concerns over the illegal dumping of e-waste in Bangladesh. The groups are insisting that the government form an integrated nationwide policy for implementation and monitoring and gain the participation of the stakeholders.
Electronic waste is the quickest growing form of waste in Bangladesh and has become a very lucrative business in the nation, according to Dr Hossain Shariar from activist group ESDO (Environmental and Social Development Organizations). Bangladesh has become one of the highest electronic waste generating countries in the entire world, producing as much as 2.7 million metric tons of electronic waste per annum, including televisions, computers and old cell phones.
Even just the ship dismantling industry on its own produces as much as 90 percent of the electronic waste, a study by ESDO that was presented at the capital, Dhaka, showed. The waste from the electronics that are inside of the vessels are manufactured at shipyards on the southern coast of Bangladesh. The scrap from the ships includes enormous volumes of toxic products, including electronic and electric waste such as light bulbs and neon lights, television monitors, computers, kitchen and laundry appliances and tons of cable and several hundred miles worth of electrical wires.
The country simply does not have either the skills or the expertise for the management of electronic waste, according to the executive director of Environmental and Social Development Organizations, Siddika Sultana Shika.