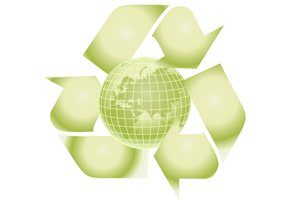 Indore in India was the obvious choice for the first electronic waste recycling plant in the state, according to Mishra. "Indore produces one third electronic waste from the state so it was obvious to have the first plant in Indore," Mishra says.
Around 18,000 to 20,000 tons of electronic waste is produced in the state every year, about 5000 to 6000 tons of which comes from Indore, with the waste comprising mainly of old cell phones, computers, compact fluorescent lamps and televisions.
New guidelines in the country mean that electronic waste can no longer be dumped with other forms of garbage because it contains harmful chemicals such as cadmium, mercury and lead that can have serious health consequences. "Now all the electronic waste will be collected at different location centers in the city, from there it will be taken to the plant for recycling and disposal," Mishra comments, adding that they are currently undertaking the task of identifying locations for collection centers within the city.
Kabadiwala, which up to now has collected electronic waste and disposed of it with ordinary trash, will now have the job of handling and managing the e-waste in a responsible manner. "Around 80 percent of the electronic waste is recyclable, only 20 percent needs to be destroyed," says Faizal Hussain, the general manager of the company, who notes that recycled products will then be sold off on the open market.