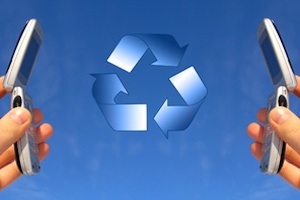 Electronic waste handling rules in India, which came into effect from this Tuesday, will make little difference at a ground level because there is no guideline or monitoring mechanism in place, according to environmental group Toxics Link.
The group says that the rules, which put the responsibility for the management of electronic waste such as the likes of old cell phones onto brands and manufacturers via the principle of Extended Producer Responsibility, are likely to be meaningless due to the fact that there are no targets or accountability checks. Because of this, the results will probably change little as many firms may simply decide to indulge in 'tokenism' rather than serious efforts to take responsibility.
The Associate Director of Toxics Link, Satish Sanhal, says that a company could get away with merely implementing a purely symbolic collection system because the rules fail to specify the amount of collection or number of collection points required. "Companies like Samsung, LG, Nokia, HCL, HP, Videocon and many more have to ensure that they have a proper take-back system and provide the opportunity to consumers to recycle," Sanhal notes. "The new rules also look at the life cycle approach, and restrict the use of hazardous substances in electronics, though the mechanism for effective implementation and monitoring of such substances has not been clearly articulated and informed."
Toxic Links also says that there is a need to raise awareness of the issue amongst consumers.