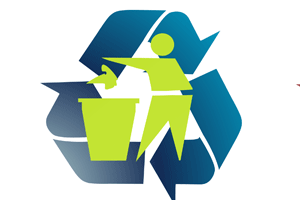 E-waste Handling and Management Rules 2011 are to be effective from 1 May in India, R P S Kahlon, the principal secretary of the West Bengal environment department announced last week at the Confederation of Indian Industry Waste Symposium 2012 in Kolkata.
Kahlon delivered a lecture about the statistics regarding electronic waste and pointed out that of the 10,000 tons of recyclable electronic waste, out of the total amount of 26,000 tons of electronic waste that is generated per annum, including old cell phones, barely 2000 tons actually ends up being recycled.
"E-waste Handling and Management Rules 2011 to be effective from May 1, 2012," Kahlon says. "Government of India is adopting several policies to borne out the cost of recycling of a certain percentage of e-waste. In West Bengal also three units have been identified to ensure proper e-waste disposal."
Among the hazardous waste that is causing a substantial threat to both the environment and to human health, a major source of concern is Bio-medical waste, according to Kahlon. He cites needles, insulin, plastic saline bottles and other medical waste products, which are generated specially in remote areas, as being particularly difficult to be able to dispose of in the correct manner because of a lack of adequate facilities and logistical difficulties. "One major issue that is plaguing the Municipal Solid Waste Management is that of land availability," he admits.