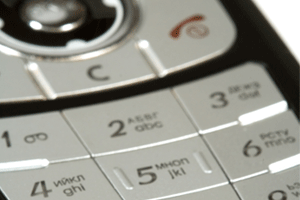 The banning of cell phones and other technologies for drivers in Delaware in the US has gotten off to a positive start, according to local citizens and officials. The new laws banning the use of cell phones, along with computers, games, laptops, pagers and PDAs, came into force in Delaware on the second of January this year.
Bethany Beach resident Ann Raskausas is one of may locals who is nothing but happy about the introduction of the laws. "It's wonderful," she says. "It will add to the safety of our area and, overall, help the public. It's one less thing to worry about; you have both hands on the wheel."
Not that everyone has complied with the law so far. Indeed, as of the eleventh of last month, no less than seven hundred and eighteen citations had been issued by local police, for which drivers are fined fifty dollars on their first offence and between a hundred and two hundred for every violation following that. "Distracted driving is a huge issue," believes Delaware State Police Sergeant Paul Shavack. "We feel the awareness and enforcement of the law will assist in reducing the amount of crashes and injuries that result from distracted driving." Statistics show that the amount of crashes in Delaware caused by distracted driving was two hundred and twenty seven, a figure everyone hopes the new laws will help drive down. "Hopefully, this will cut down the number of accidents," notes Georgetown Police Department Lieutenant Lawrence Grose.