Each and every VPN service provider knows that the market of mobile VPN services is at its peak, as more and more people as well as business personals are moving towards smart phones especially VPN, and this is mainly because of the fact that it is remote and can be accessed without any trouble.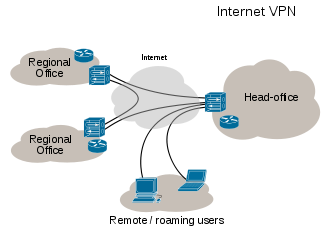 One of the things that makes this possible is that one can easily get access to public Wi–Fi networks and on a variety of locations, hence they can get connected all the time, however these public Wi-Fi networks are not safe at all, and are known to be the house of different hackers, hence the need of VPN service is surely at its peak, as people now are more concerned about their data, as now they keep all their confidential information in their smart phones too!
Just like everyone else, and other industry Giants, Crypto Seal has also decided to get in this VPN race, and this is mainly because of the fact that this market is new and has a whole lot of potential customers, so it is better for the company to jump in this industry before it gets way much saturated for new companies. Initially Crypto Seal has launched its VPN service as a project that is designed for the companies to protect their administrative confidential information from any kind of external or internal intruder.
Crypto Seal is surely known to be the newest in the industry, and initially they have only targeted iPhone VPN, and it seems that it has worked way much well, as more and more people are interested in going with a company that has to offer its services specifically for iPhone. People who are more concerned about their iPhone data security as compared to their Laptops and Computers are going with Crypto Seal, as they ensure that it is only designed for iPhone, hence it can perform better than any other VPN service provider that offers its services for multiple devices and platforms. However they also provide their services for Linux, Mac, Android and Windows too but they have only found to be successful in iPhone market, and this is one of the reasons why they have started to claim that their VPn services is especially designed for iPhone.
Besides that, the marketing plan of Crypto Seal was simply great and this was the thing that made their product a successful one!
How does it work?
The method of configuration and usage of Crypto Seal VPN service is way much simple, as all you have to do is to:

Sign up over Crypto Seal's home page.

Set up Crypto Seal VPN software online, this would allow you to have easy configuration.

Download Crypto Seal VPN client on your iPhone.
This is all what you have to do in order to use this VPN service in the best possible manner. This setup is surely very simple and it won't take more than 10 minutes in order to complete the entire setup of your iPhone.
John Philips belongs to http://bestvpn.eu/uk-vpn/ and holds a Master degree with an emphasis on writing. He has written numerous articles on various topics. However, he has experience and loves to write about Tech and Fashion.