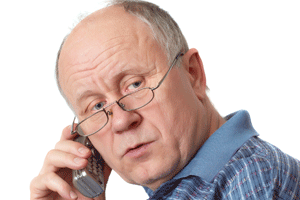 A ticket for talking on a cell phone while driving that was given to a Brandon senior, who says he has never owned a new or old cell phone, has been tossed out by the Crown. Ernie Galatiuk was given a ticket for distracted driving in Brandon whilst he was on his way to meet both his wife and their friends for lunch, yet claims he does not even such a device.
Galatiuk says he even offered to let the officer search the car for the item, but he refused, claiming the senior citizen had probably thrown it out of the window. "I said, 'Okay, you guys are telling me that I had a cell phone, could you guys find out the number for me so I know what is it?'," he remembers.
The Crown says that it has examined the case and found that there was no reasonable possibility of acquiring a conviction and so elected not to press on with court proceedings. "I don't have to appear in court or anything. It's a total clearance, apparently," Galatiuk notes.
The case is similar to that of Laszlo and Margaret Piszker, which has gained widespread coverage in the media earlier this month. The Piszkers also claim they have received a cell phone driving ticket when they do not own one and are planning to fight the ticket in court.