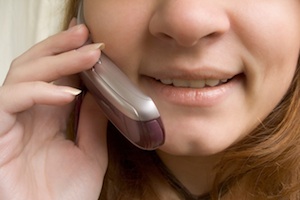 The third biggest cable company in the United States, Cox Communications, scrapped its cell phone service on Wednesday, claiming that it is pointless for it to continue trying to compete against the large cell phone companies.
Cox Communications, which is based out of Atlanta, created the service less than 12 months ago, and had service areas continually being added throughout this year, with San Diego and Santa Barbara in the state of California joining the system barely two months ago.
The goal of the firm had been to tie all of its different technologies into one, enabling them to offer customers as many as four services on just one bill, including cable TV, cell phone service, home phone and the internet. As it turned out, the company simply lacked the scale to be able to compete effectively in the cell phone sector and was unable to sell what it terms "iconic wireless devices", along the lines of high end smart-phones such as the iPhone.
Cox Wireless was accessible to less than 50 percent of its approximate 4.8 million cable television subscribers, with service areas including Oklahoma, Rhode Island and parts of northern Virginia. The service will continue through to the end of March, with disconnected subscribers getting a credit of $150. The Sprint Nextel Corporation's wireless network had been used for the Cox service, after killing plans to build its own earlier this year.