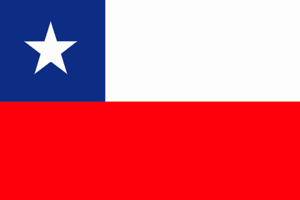 Those who fear technology is taking over may feel their point has been proven with the news that the country of Chile actually has more cell phones than human inhabitants. The country had a population of sixteen million, eight hundred thousand in 2009, yet the amount of cell phones in Chile stood at over seventeen million, six hundred thousand.
"In the past five years, the cell phone market has grown by12.4 percent," says Chilean cell phone company Claro representative Francisco Chaparro. "The high level of competition, the low tariff prices, the growing variety of handsets and coverage are the determining factors in this growth."
The most popular cell phone company in the country in 2010 was Movistar, which held an impressive share of the market of forty one point four percent, with Entel in second place with a market share of five 35.6 percent. Claro's share of the market was less impressive in comparison, at just 23 percent, but that nonetheless that still makes it the third largest cell phone provider in the whole of Chile and has also seen it sales figures rise the most, increasing by thirty five point four percent from 2009 to having sold just under five million cell phones in 2010. The amount of contract phone sales, which accounted for 26.4 and 28.3 percent of the market in 2009 and 2010 respectively, has also risen considerably.