I think it is fair to say that in recent years Nokia have fell away in the Smartphone industry, and haven't had as much coverage or positive reviews as they would have liked. Instead Apple and Samsung have become the forces to be reckoned with, providing the modern world with technological greatness.
Although, just very recently Nokia seem to be getting back on their feet (with help from Windows 8), and clawing their way back up with a couple of new impressive phones by the name of the Nokia Lumia 820 and flagship phone Lumia 920.
A photo taken here in the US shows that even Jessica Alba has caught on to the Lumia craze, as she clutches on to a red Lumia 920 as she gets into a car.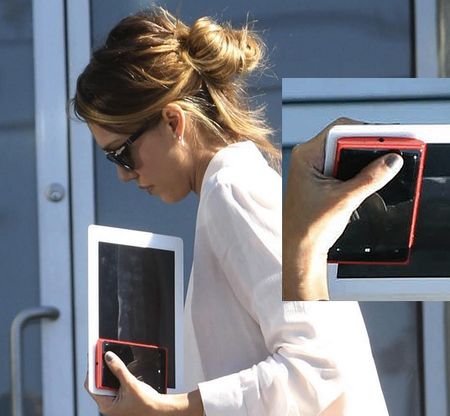 The only strange thing about this photo, is that the Lumia 920 hasn't even been released yet.
I'm almost certain that this is a publicity stunt and marketing move by Nokia more than anything, to help promote the phone. To be honest, they have pulled off a great celebrity endorsement for the Lumia device range, which I feel will go down well for Nokia.
I hope they manage to climb back up the ladder with this Smartphone.