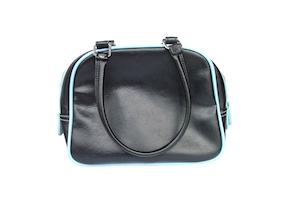 Charging up a new or old cell phone is about to become easier than ever for women with the introduction of the Everpurse, a new device that makes it possible to charge up a cell phone in a handbag while on the go.
No one enjoys the feeling of having their cell phone die on them before they have even made it from home to the office, but a new product could be about to make sure that there will be no need to plug in ever again. The Everpurse is a handbag/cell phone charger hybrid, which is able to combine fashionable clutches with cell charging technology, and is rapidly becoming the wireless charging scene's new 'it' product, according to the Daily News.
The Everpurse is the brainchild of Chicago entrepreneur Liz Ormesher Salcedo, with the Everpurse now available to buy for $129 or $150 for the fabric clutch and leather clutch respectively at product launch website Kickstarter. Everpurse is also offering a custom service that allows the outfitting of one of your own bags for the technology for $600.
Salcedo decided to go through Kickstarter in order to raise $100,000, a figure that she managed to exceed in just six days. Salcedo says that she is hoping to be able to sell the technology to the manufacturers of handbags in the future. Currently the Everpurse is compatible only with the Galaxy S3 as well as the iPhone versions 4, 4s and 5.