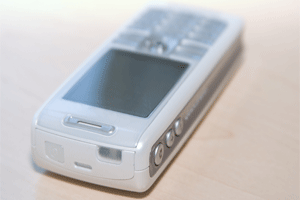 The federal government is teaming up with cell phone companies in order to bring weather warnings to new and old cell phones as well as other mobile devices. Various companies are set to roll out the new system over the course of the next couple of weeks.
According to some of the most recent statistics, as many as 83 percent of adult Americans own a cell phone or other form of wireless device, which is why cell phone companies, the FCC and FEMA have decided to use the technology in order to send weather warnings to the general public.
"It's going to be good because certainly anyway you get specific information out to the public in a fast efficient way, so people can take action, it's important," says Dave Nadler from the National Weather Service in Huntsville.
Nor is it just the National Weather Service that can appreciate the advantages offered by a service such as wireless emergency alerts, with local emergency management officials also enthusiastic about the idea. "As can you see from last April, the weather can change in a minute," says Michael Colbert from Colbert County EMA. "Even though we may have several false calls in a row, you never know when the real one is going to hit." Wireless emergency alerts means that cell phone owners can use the device's built-in GPS to be alerted of what is happening locally wherever they are in the country.