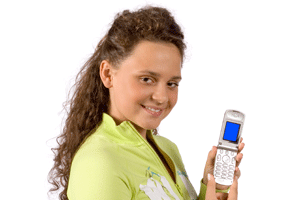 Cell phones played an important role at a Dr Charles Best Secondary School lockdown last month, being used to help calm fears about an intruder, and officials are now considering making more frequent use of the cellular devices in order to be able to share information about any kind of threats to schools.
The lockdown procedure for School District 43, which covers no less than 70 separate schools, is being standardized with the intention of making students safer and school officials are now examining how cell phone communication could be used in a more effective manner.
"What we have to do is in cooperation (with staff and students) look at how cell phones can be used appropriately as a tool in a lockdown," assistant superintendant Tom Grant informed trustees during a meeting of the board of education. Instead of banning new and old cell phones, students could be encouraged to use them during an emergency in order to keep their parents informed about what is happening.
That is precisely what occurred on 28 March when a 16 year old who was not a student was escorted from the premises by Principal Mary O'Neill. Unconfirmed reports speculated that the youth had a gun, which sparked a lockdown. Teachers were given updated information on their computers, who shared the information with their students, who in turn passed it onto their parents via their cell phones.