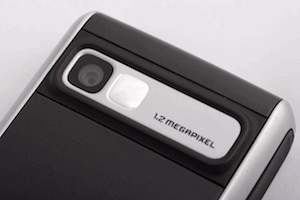 Cell phone applications are taking on disease, with apps available that can do everything from checking your vision, tracking your blood pressure and even keeping an eye on your blood glucose levels. Earlier in the year, the FDA (Food and Drug Administration) even gave the seal of approval to an application that lets doctors view scans on an iPod or iPhone that enables them to make diagnoses while on the move.
Fancy applications are not the only ways in which cell phones have been helping with health issues however. The humble cell phone camera can assist health care workers in understaffed or remote areas by taking photos of complicated medical conditions and then transmitting them to doctors who can either verify or even make a diagnosis. Even simple bar phones that have cameras are capable of taking photographs good enough via a standard microscope that a sample can be accurately assessed remotely, according to the results of a new study that was published online last week in PLoS ONE.
"Poor and vulnerable populations are most affected by weak laboratory services because they carry the largest burden of ill health," say the researchers of the study, led by Amsterdam's Royal Tropical Institute of Bio-Medical Research's Coosje Tuijn. "As a result, many common diseases are often misdiagnosed and improperly treated." The photos taken by cell phones of samples of malaria parasites were "often so clear that specific stages of the malaria parasite could be identified".