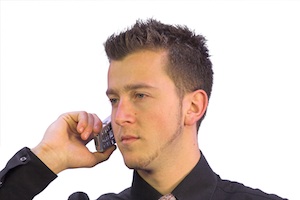 Cell phones have lifted many parts of the world into new realms of entrepreneurial opportunities more than any other program or economic trends that have been seen in modern times, according to a new report from the World Bank and its technology entrepreneurship and innovation program, infoDev.
The report states that overall around three quarters of the inhabitants of the entire world now have access to a new or old cell phone and cellular communications in general. The amount of cell phone subscriptions that are in use all over the globe, including both pre-paid and post-paid, has increased from under a billion 12 years ago back in 2000 to more than six billion now, almost five billion of whom are living in developing countries. It is becoming increasingly common also for people to own multiple subscriptions, which suggests that their number will probably soon be in excess of the amount of people in the world.
Still, the real story is not how many cell phones are out there but the way in which they are being used and the impact that they have on society. The rise of what has been termed 'the app economy' is one such impact, with over 30 billion apps having been downloaded just last year, the software enabling phones to extend their capabilities and become price comparison tools, navigational aids and even mobile wallets.
"Mobiles can stimulate entrepreneurial activity… and can create many more opportunities for self-employment, part-time work and flexwork," the report states.