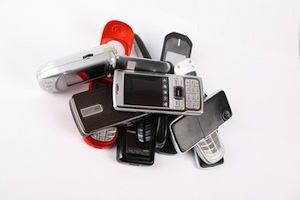 Technology has been making a big difference to the developing world. New and old cell phones have become a vital part of cash transfer schemes in Kenya, allowing poor people who live in urban areas to be able to buy food, while in remote rural areas of Peru, computers that have been provided by the Euro-Solar program have been fuelling the appetite for learning amongst children. Senior US political analyst Alec Ros has described the internet as "the Che Guevara of the 21st century", in acknowledgement of the impact on the Arab spring of the galvanizing influence of social media.
The global spread of technology can achieve a lot more too, according to a report prepared by the mobile industry body GSMA and published last week in order to coincide with the eLearning Africa conference in Cotonou, Benin.
Cellular technology has the potential to improve young people's access to education in developing countries. The study looked at the likes of Ghana, Morocco, Maharashtra and Uganda, identifying the aspirations and priorities of young people and exploring the employment and education challenges that they are facing, as well as scrutinizing their use of cellular phones. The ultimate aim is to establish how the cell phone industry and the international development community can join their expertise in order to create e-learning services, which will improve learning and teaching and thus promote long-term development.