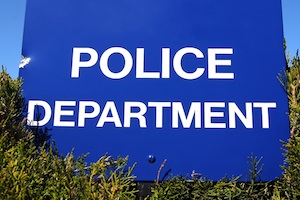 Public safety agencies are urging the residents of Maricopa County to register their cell phone numbers on the internet in order to be eligible for reverse 911 notifications. Just 8,700 cell phone users in the area have signed up for the messages in the course of the last 12 months, according to the Maricopa Association of Governments.
"When emergencies happen in a specific neighborhood, public safety agencies can use the 911 database to call residents and let them know the nature of the emergency and what to do," says Liz Graeber, a City of Phoenix 911 administrator, "but residents who have cell phones are not automatically contacted."
Instead, citizens need to go on the internet and register their cell phone number in order to be able to receive the emergency notifications. Three such devices per email address can be registered at 911alertsyou.com, while those who have more than three new or old cell phones will need to use alternate email accounts to register all of them. Citizens can also choose to register to receive the 911 notifications close to their business or place or work, providing they use a different email account.
Reverse 911, also known as the Community Emergency Notification System (CENS), is a rapid emergency notification system that was launched in and around Maricopa eight years ago in 2004, and has been used for both fire and law enforcement related emergencies.