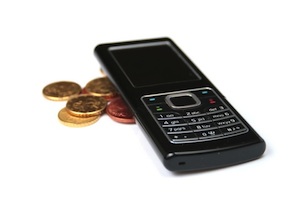 A cell phone thief who discovered images of child pornography on the device he stole turned himself into police in order to catch the pedophile. The thief, who lives in the city of Ballarat in the southwest of Australia, stole a wallet and two cell phones by reaching into a car that had its windows left open last October. When he checked out one of the old cell phones and discovered a stash of pornographic images of young children, he went straight to police and confessed his own crime in order to get justice delivered to the pervert.
In the end, the man's confession and the images contained on the stolen cell phone led to the arrest of a 46 year old man on child pornography offenses. "I haven't seen anything quite like that and I commend the man for his admissions," says Ken Lay, the Police Chief Commissioner for the state of Victoria in Australia. "It's a strange old world, isn't it, when it comes to the world of crime."
The thief was in court last week and pled guilty to his crime, as well as others including vehicle theft. Magistrate Michelle Hodgson, upon learning of his surrender and the reasons behind it, praised him for his actions. "You did the right thing," she told him. "That kind of offending is very serious. You are to be commended for your conduct even though it placed you at jeopardy of losing your own liberty."
The thief was fined $400 and he was ordered to spend one month in jail.