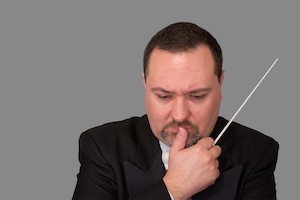 A ringing cell phone brought the New York Philharmonic to a temporary halt at Avery Fisher Hall on Tuesday night when music director Alan Gilbert lost his cool with a patron whose cell phone had been ringing on and off throughout the concert. Gilbert had glared at the offender on a number of occasions during the evening, but when the phone began to ring again during the quiet, poignant moments of Mahler's Ninth Symphony, the music director had had enough.
Gilbert stopped his orchestra and confronted the patron responsible, who was sitting down front in the theatre. According to Paul Pelkonen's Superconductor blog, the phone began to ring again "just 13 bars before the last page of the score", and Gilbert had had just about enough of it, as had the rest of the audience. "Are you finished?" the music director demanded of the patron. When the patron gave no response, Gilbert replied, "Fine. We'll wait". By this point, the rest of the audience felt the right to express their own irritation as well, yelling "Kick him out".
When the cell phone finally stopped ringing and the offender apparently indicated that the device had been switched off, the conductor then spoke to the audience, apologizing for interrupting the performance but noting that "this was so egregious that I could not allow it", and then resumed the performance from slightly earlier in the piece.
For Gilbert's final applause of the evening, the audience went wild.