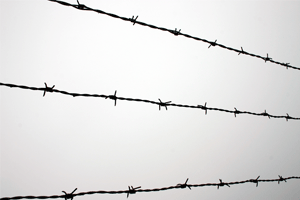 A prison riot kicked off over a cell phone yesterday at the maximum security Holman Prison, which is situated in Atmore in the United States. Dorm 'A', which plays host to a hundred and fifteen inmates, was the site of the uprising which was sparked when a prison officer discovered an inmate with an unauthorized cell phone and attempted to remove it from his possession.
"Guys do not want to give up the cell phones when they are caught with them," says Holman Prison supervisor Grant Culliver in what could be described as something of an understatement. "Of course officers do not want to leave the guy with a cell phone so our assaults and our inmate officer confrontations are coming from cell phones."
A fight broke out between the officer and the inmate who was refusing to give up the cell phone, and before long the situation escalated. Other prison officers attempted to intervene and before long other prisoners were also getting involved and all hell broke loose. "The inmates did not take over the unit," Culliver assures. "What actually happened, the supervisor came on the unit, the confrontation escalated and he chose to bring the officers back out of the unit and call for assistance." A prison version of a SWAT team was called in and the unit was back under control within half an hour.
"We don't like to have these confrontations and these situations but the training pays off and we handle it," says Corrections Commissioner Kim Thomas.