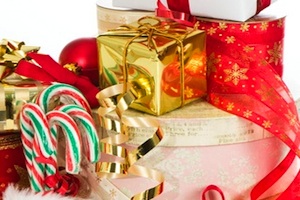 According to Reuters, the upcoming Christmas shopping season may not be a very merry one for manufacturers and retailers of cell phones.
The analysis firm Gartner is forecasting that sales of cell phones will not receive the traditional boost that has been experienced over previous Christmas periods. Gartner cites a relatively weak worldwide economy as the cause of the reduction in demand.
"It will be a cautious quarter. Consumers are either cautious with their spending or finding new gadgets like tablets, as more attractive presents," announced analysts from the well-regarded firm. Gartner went on to note that global cell phone sales are already down by three percent compared to the situation at the same time last year. Such sales have actually been in decline for most of the year when compared to the 2011 figures.
Samsung Electronics, a South Korean firm, continues to be the number one manufacturer of cell phones, ranking ahead of its major rival Apple when total sales are tallied up. Nokia, the other main player is faring quite badly at the moment. Its smartphones were market leaders as little as a year ago, but the firm's phones are now ranked seventh in popularity worldwide.
Fewer shoppers may go out and buy a cell phone for their own use or as a present for a loved one this Christmas, but anyone that does should remember that recycling cell phones for cash is possible. Anyone that is luck enough to receive a cell phone for a present should make the small effort required to search online for a cell phone recycling firm to dispose of their old phone responsibly.