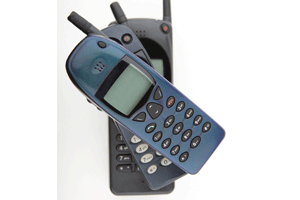 The United Nations scheme to keep a track of old cell phones and other discarded electronic items that often end up being shipped overseas for recycling by disreputable companies has received a boost thanks to a grant given by the United States Environmental Protection Agency (EPA). The Environmental Protection Agency has awarded the United Nations program – which is referred to under the name of StEP (Solving the E-waste Problem) – a five-year grant worth no less than two and a half million US dollars. The grant will help the United Nations' Institute for Sustainability and Peace to keep a track of where shipments of used cell phones and other "end of life" electrical goods go and what happens to them after they leave North America.
"The electronics that improve our everyday lives often end up discarded in developing countries where improper disposal can threaten the health of local people and the environment," says the assistant administrator for the Office of International and Tribal Affairs in the Environmental Protection Agency, Michelle DePass. "EPA recognizes this urgent concern and is committed to working with domestic and international partners, such as UN University's StEP Initiative, to address these issues."
The grant is just part of the EPA's effort to address the issue of electronic recycling in overseas nations, which also includes building capacity in those nations in order to prevent the illegal important of such waste.