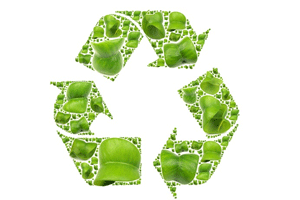 A two-day cell phone recycling event is currently underway in Carbon County in the United States. The event, which began yesterday and is set to continue until six o'clock in the evening today, is designed to encourage residents to recycle their old cell phones and other electrical gadgets.
Local teacher Julie Everett was one of the residents taking advantage of the program, which is being staged at the Lower Towamensing Township Municipal Building. "I am a science teacher and so I recognize the need to recycle things properly so we're not polluting the environment," she says.
With a state law set to come into force, in January 2013, forbidding residents to just throw out their old cell phones and other electronics into the trash, electronic recyclers are counting on big business in the next few years. "It will mean more business for us and the change is going to be a lot of work but it will be a good thing for us because you won't be able to throw things away," notes Wendy Gordon from Advanced Green Solutions. "They are also putting and enforcing stricter laws on recycling companies such as myself. There are three different certifications that you can receive that you are doing the proper things with the electronics."
Duane Dellecker of the Carbon County Department of Solid Waste adds that throwing away such items makes little sense, given how both toxic and even valuable some of their contents are.