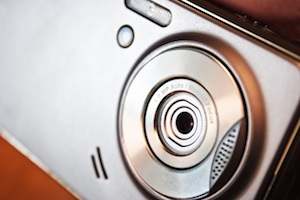 A picture taken by an old cell phone helped police in Lincolnshire to track down an alleged scam artist. Fred Zarbin, a 25 year old from Vernon Hills, was apparently a scam victim who decided to turn scam artist himself, offering gift cards on craigslist with $2000 on them at a discount.
A buyer set up a meeting with Zarbin at a coffee shop situated in the 200 block of Parkway Drive. The victim thought he was being careful by using one of the cards to buy a cup of coffee and even had the clerk run them to verify the validity before going ahead and purchasing them from Zarbin. The problem was, once the sale had been concluded, Zarbin then used the numbers on the cards to purchase more gift cards, emptying the ones that he had just sold.
The bad news for the slippery scammer however was that the victim also took the precaution of taking a cell phone photograph of Zarbin during the meeting at the coffee house, and that once he realized he'd been had, he took that photograph straight to police, after which it did not take long to identify him.
Zarbin was ultimately arrested by police in the midst of running another alleged scam. He has been charged with felony theft by deception and computer fraud by the office of the Lake County State Attorney and by Lincolnshire Police.