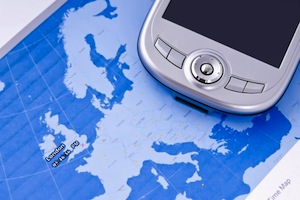 The manufacturers of cell phones and other electronic items are the target of new laws by the government in India. Demand for used cell phones, as well as other electronic gadgets such as computers and iPads, is only on the rise even further in the country, thanks to a strong economy and increasing prosperity among the general populace, but the downside to this new affluence is the creation of thousands of tons of e-waste each and every year. Almost 400,000 tons of electronic waste, including old cell phones, are being generated per annum according to the assessment which was carried out by the Indian hardware trade organization known as the Manufacturers' Association of Information Technology (MAIT).
However, only five per cent of it being recycled, with up to 40 per cent continuing to languish in warehouses and ordinary residential homes, the government of India is now enacting legislation in a bid to both systematize cell phone recycling and the recycling of other forms of e-waste, and also force manufacturing companies to cut the amount of dangerous chemicals that are invariably found in such devices.
The new E-Waste (Management and Handling) Rules come into effect in May 2012 after many years of campaigning by Indian environmental groups, although several of those groups are now saying that the new rules still do not go far enough to countermand the ever growing problem.