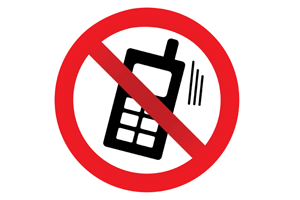 A new cell phone detector has been released on the market in a bid to prevent the unsecure and sometimes illegal use of new and old cell phones in boardrooms, classrooms and courtrooms.
Berkeley Varitronics Systems Inc (BVS) is a leading provider of security products and advanced wireless test solutions to the wireless telecommunications industry, both domestically and internationally, and it has released PocketHound, an extremely sensitive cell phone detector that is able to scan for any text, voice and data transmissions. It can apply its one of a kind auto-thresholding technology by making comparisons cellular measurements against the RF noise floor of a particular environment. The device is able to detect all RF cellular activity in a 75-foot radius, which makes it perfect for indoor use in areas where the use of cell phones is prohibited and illegal.
The simple alerts and single buttons operation make PocketHound very easy to use by anyone, with its weight and size making it even smaller than a deck of playing cards. It can run continuously for up to two hours without recharging or direct operation, meaning that it can be operated covertly to both detect and identify the origin of the prohibited cell phone activity.
"With the widespread use of smart-phones, we're seeing a growing market in need of policing cell phone use especially in universities and test-taking situations, corporate boardrooms and offices as well as government secure facilities and courtrooms," says the president and chief executive officer of BVS, Scott Schober.