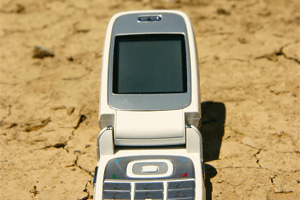 Many in the United States have sometimes wondered why the Federal Communications Commission (FCC) does not force wireless companies in the country to block services to stolen new and old cell phones as a way of fighting the nationwide increase in thefts of the devices. The good news now appears to be that the companies are doing it themselves without any legal pressure.
The four major carriers in the United States, AT&T, Sprint, T-Mobile and Verizon, have announced that they are intending to collaborate with the FCC and with law enforcement in order to build a database which will serve as blacklist for stolen cell phones, the New York Times and the Wall Street Journal are reporting. Cell phones that appear on the blacklist will be denied data and voice services on any of the networks, making it much more difficult for thieves to be able to sell the devices on.
Other countries have already put similar blacklisting operations in place, including Australia and the United Kingdom. The scheme seems to have had a degree of success in discouraging the theft of cell phones, with cell phone related crimes in London having fallen by as much as 25 percent over the course of the last eight years despite a massive increase in usage.
The New York Times says that cell phones are the target of as many as one third of all robberies in the United States today.