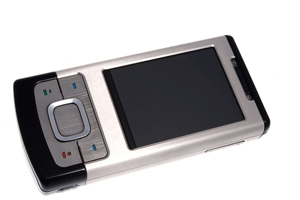 An American woman suspended from her job because she took a cell phone call from her son – a soldier in Afghanistan – has received an apology from her company. Teresa Danford answered a cell phone call from her son, Lance Corporal Mark Rhyne, who is currently serving in Afghanistan, while at work last Monday, the fourteenth of February, only to find herself being suspended from her job for three days for breaking company "policy".
"You don't want to miss a word, because truthfully that might be the last time you hear from them," Danford told CBS affiliate station WTVF. Danford admits she was aware of the "no cell phone calls" policy of her employer, Crane Interiors, but assumed they would have the intelligence and compassion to make an exception under such extreme circumstances. "There is nothing in this world that would stop a mother from answering a phone call from her son, and what if it was not my son? What if he'd been hurt and someone was trying to contact me?" Unfortunately, it soon transpired that Danford had overestimated both the compassion and the intelligence of her employers, which became clear when a manager confronted her over taking the cell phone call, and even explaining the circumstances appeared to make little difference. "I said, "Are you aware my son is serving in Afghanistan and he can only call me when that satellite phone gets to his unit?" and he looked me straight in the eyes and said "yes"," Danford recalls disbelievingly.
The company has since apologized, while employees have formed a petition demanding the right to answer calls should a similar situation arise in the future.