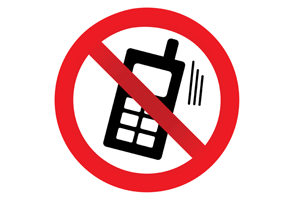 People who are still chatting or sending text messages with their new and old cell phones while driving in Helena in the United States will soon be paying for it. On Saturday, the city's new handheld cell phone ordinance started to be enforced by the Helena Police Department with more than just warnings, with a maximum fine of $100 now possible for those caught breaking the rules.
The ordinance was approved by the city commission on 7 November last year following a lengthy debate with the community as to the necessity and effectiveness of such a law. It ultimately went into effect on the seventh of the following month, with a grace period of one month given for citizens to get used to the idea before citations began to be issued.
The ordinance means that drivers are now banned from using handheld cell phones to text, talk or dial while operating vehicles, be they bicycles, cars, scooters and trucks on the roadway, with the exception of when hands-free measures such as the likes of speaker phones have been activated prior to the driver beginning operating the vehicle. Cameras and computers are also banned from being used by drivers while on the roadway.
Dave Jeseritz, the Helena Assistant Police Chief, says that drivers will only be pulled over by officers if they are clearly observed breaking the ordinance.