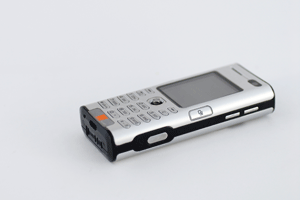 A teacher who rattled a desk to get his students' attention in class got more than he bargained for when one of his female eighth grade students was so alarmed by his behavior that she used her cell phone to call the police.
The teacher at Selby Lane School in Atherton in the United States was more than a little surprised when police showed up at his classroom sometime later and ended up being placed on administrative leave while school authorities investigated the incident.
Sgt Tim Lynch of the Atherton Police Department says that they received a report of a teacher causing a disturbance and maybe throwing things and arrived at the campus to find both class and teacher perfectly calm with class progressing normally. Lynch says that it appears that the teacher rattled a table to get the class' attention and so alarmed the girl that she used the cell phone in her bag to call the cops. "My impression talking to her was that she was disturbed by what the teacher was doing," Lynch says, but adds that most of the other kids were not distressed and that the teacher 'wasn't out of control' ". Nonetheless, because the police had become involved, the school's authorities were left with no choice but to put the teacher on leave, according to Redwood City School District Deputy Superintendant John Baker, who says he will be interviewing the teacher, the girl and her parents over the next few days to get to the bottom of the bizarre incident.