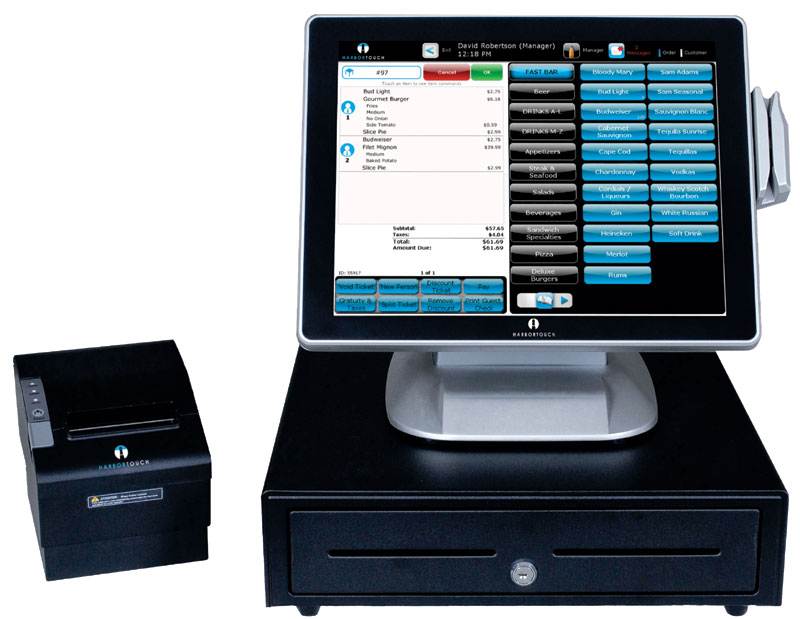 Technology is a driving force in our culture. Technology has enabled us to conduct business in far-away destinations, to accept payments online, to advertise our goods on a website and to engage in e-commerce. With technology, the possibilities are endless and limitless. A person in the U.S. can sell their goods to someone across the world, with all ordering and transactions taking place online. Technology has opened up the world and made it easier than ever to communicate and conduct business across time zones.
According to Forbes.com, "Big players are starting to work through the first iteration of mobile commerce solutions"
As time progresses, people are more and more comfortable with computers and digital transactions. In fact, the current generation will be one of the first who will not remember life prior to computers. Computers have been a real, viable part of their lives for so long, they will not even be able to imagine that there was a time when computers didn't exist, or if they did exist, they were bulky, awkward and more trouble than they were worth.
Because modern shoppers are more comfortable with technology, they will be better able to embrace the new trend of cash-free point-of-sale (POS) transactions.
The future of commerce is here. The future is cashless transactions performed with POS systems. As technology advances, more and more business owners are choosing to utilize cash-free POS equipment because of the ease of use, cost-effectiveness, look and software associated with these types of systems. And customers are more likely to embrace these new systems as well. "Mobile POS (point of sale) integration and payment integration is well on the way … "
The idea of a cash-free society is no longer out of the realm of reality. It is a possibility that one day, with companies like Shopify working towards creating better systems for businesses, all transactions will be digital and cash-free, and physical cash and coins will be obsolete. That day isn't upon us yet, but the days of cash-free POS systems are upon us. They can make life a whole lot easier for business owners, employees and customers alike.
Making Life Easier for Small Business Owners
Imagine you are a small business owner of a company that sells vintage jewelry and handmade crafts. You have an online store that does reasonably well and you've decided to expand into a physical, brick-and-mortar establishment. You find the space and before you know it, you are open for business. Now you are selling goods on two fronts: in store, physically, and online. Wouldn't you like a streamlined system of managing your entire inventory, handling transactions and keeping a customer database?
If the answer is yes, you should consider instituting a cash-free POS system for your business. Not only does it process transactions in store, but it manages transactions online, in order to keep the most updated inventory list possible.
Cash-free POS systems also keep track of customers in a database and can create indexes of products, showing trends and insights in sales. These systems can accept various forms of payments, including split payments. They can process returns and exchanges instantly. They simplify commerce, making balancing the books and accounting simple for employees and employers. Every transaction is digital and electronic, and all transactions are synced across whichever platforms the business may be using, including tablets and mobile phones.
The Benefits of Cash-Free Systems
POS systems make keeping track of transactions simple. Say a customer wants to look up a previous purchase. Having all transactions digitized makes this a very quick process. Transactions are catalogued and easy to look up, customer databases are updated and synced with every new purchase or exchange. This is a useful marketing tool for owners as well. The benefits of a POS system and software are endless.
POS systems also help reduce human error in transactions. Because everything is digital, there is less chance for employees to make errors when making change or charging a customer for a product. Balancing the books at the of the workday is a thing of the past, and there are no financial discrepancies when a POS system is in place.
Cash registers are old-fashioned, difficult to maintain and easy to manipulate. They are becoming antiquated remnants of the past. Point of sale devices capture the modern world in which we live. They are clutter-free and simple in design. They represent modern culture and commerce.
For business owners looking to step into the modern era, cash-free POS systems are the only way to go. They represent convenience, ease and expertly-executed transactions. They free up employees' time so they can conduct other business, and they shorten transaction time in general. Shorter lines, faster service and error-free transactions mean happy customers who are likely to be repeat customers. POS systems make hassle-free shopping a reality.