It seems that every other month a fantastic new phone lands in stores, whether it's from Samsung, iPhone, Motorola, Google, or another big player on the market. Without question, we all end up wanting that phone. Whether it's for its better camera, faster software, and longer lasting battery, it matters very little. Sometimes, the problem, however, is that we're still paying for the phone we already own. So, can you trade in a phone that's not paid off?
Trading in a phone will get you credit towards the new phone. This can be in the shape of a discount or as bill credits. This last option will see your monthly bills lowered every month over a certain period of time. But what happens if you haven't paid off the phone yet? Are you stuck with it until the contract ends or do you have to pay off the debt first? In this article, we'll dive into this question head first. We'll provide you with all the info you need to know to trade in your phone while under contract.
Can I Trade In My Phone If I'm Still Paying for It?
The short answer is "yes," you can trade in a phone that you're still paying for. Whether we're talking about an iPhone or an Android model, this should work just fine. The long answer is that there are a lot of factors that you have to take into consideration.
If you purchased a phone on a payment plan, it means you have a signed agreement for monthly payments that you have to abide by until the phone is paid for. If you're still making payments for a device, you technically don't fully own it. So, what happens when you want to trade in a phone that's not paid off? It depends on where you're trading it in.
Different carriers and retailers have varying policies regarding what you can and cannot do. Some, for instance, will allow it and factor in the remaining balance into the trade-in value. Others, however, will require that you pay off your device before trading it in.
There are also third-party entities that will take that financed phone off your hands in exchange for a sum, such as SellLocked. SellLocked allows you to sell your financed device with ease, although the sum you get for it will vary depending on what carrier holds the deed on your phone, its specs, and the condition it's in.
What to Do Before You Trade In a Phone That's Not Paid Off
Read your contract: Before you even move forward, you have to know just what your contract states. Are there any mentions of a trade-in program or an upgrade system? Are there any restrictions or penalties for trading in your phone before you've completed the payments?
Know how much you have to pay: If you financed your phone through a retailer or carrier, you should find the details of your balance in your account. If not, just do the math. Calculate how many installments you paid off and how many more you have left off. From there, estimate how much money you still have to pay for your device. Depending on how you financed your phone, you may need to pay this sum before being allowed to trade it in for a newer model.
Know how much the phone is worth: Assess the phone's age and condition fairly, check out all the accessories you may have for it, and check for the market value of the phone you want to trade in. Compare prices to know whether you're getting a good offer for your trade-in device. Don't forget to also factor in how much you still owe for that device.
Prepare your phone for trade-in: There are a lot of things you need to do before trading in a phone, from backing up your data to removing any accounts from it and wiping its memory clean.
Do Carriers Let You Trade In Your Financed Phone?
As you might expect, the answer to this question will vary from carrier to carrier. You can usually find all this information on the carrier's website and if you can't locate it easily, you should call them up and ask. We'll list some of the biggest carriers and their policies on trading in financed phones.
Can You Trade In Your AT&T Financed Phone?
Yes, AT&T allows you to trade in a smartphone that's on installment plans, but there are some conditions. You must have chosen an AT&T Installment Plan with Next Up which requires you to pay an extra fee every month to upgrade early. Still, you'll need to have covered between 50 and 80% of the total sale price before being allowed to trade in your phone. So, whether you've already made all these payments or you'll end up paying a lump sum to get to the minimum, you should be covered.
Can You Trade In Your T-Mobile Financed Phone?
Unfortunately, you won't be able to trade in your T-Mobile-financed phone until it's been paid off completely.
The only way to get a new phone is to switch networks. If your phone is financed with a different carrier, you may be able to get T-Mobile to take care of that. The company will handle up to $800 of your debt for you, depending on the device and condition. This means you can keep the phone, for now. If your debt is higher than what they offer, you'll have to pay off the rest yourself. Be advised that this is a lengthy process. T-mobile states it can take up to 2 months after submitting the verification. However, once you're in the clear, you will then be able to trade in that device. You'll just choose whatever newer model you've been dreaming about.
Can You Trade In Your Verizon Financed Phone?
Yes, it's possible to trade in a financed Verizon phone. If your phone was subsidized by a two-year agreement, you can trade it in easily. If you are enrolled in a monthly device payment, you can trade in your phone for credit and continue paying off your installments until you reach 100% of the cost. In the event that your phone's trade-in value is above what you still have to pay for it, you can apply it to the installment and get a new device immediately.
Can You Trade In Your Financed Phone to Other Companies?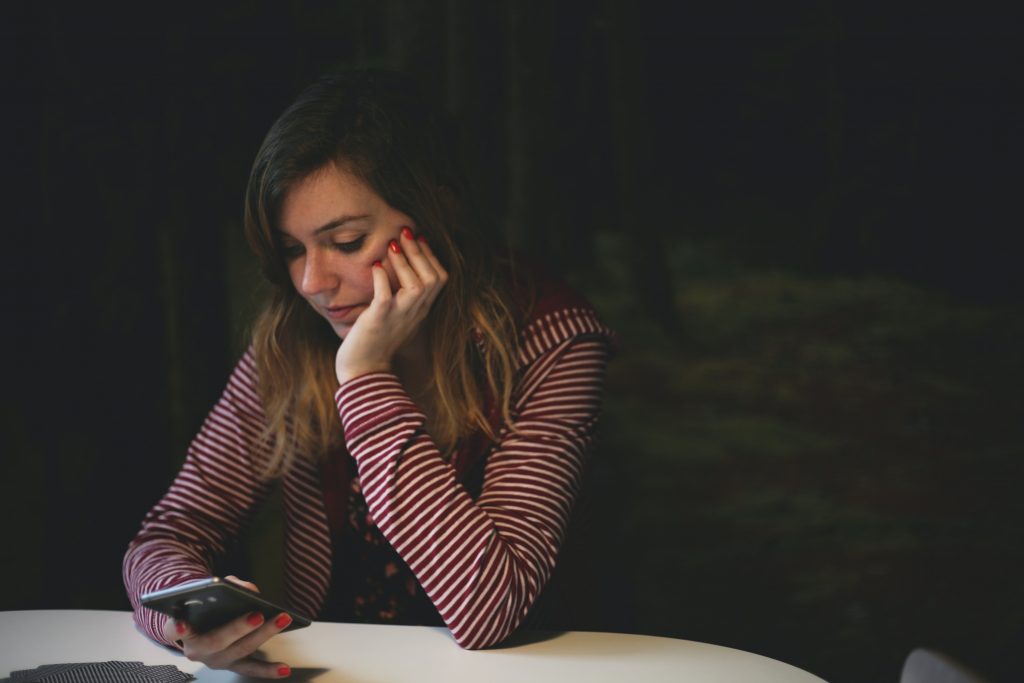 Some of the most popular places you can trade in phones are big retailers like Amazon or Best Buy. They aren't of any help this time, however, because they only takes phones that you own; Sadly, you don't actually own a phone until you pay off your debt. Luckily, however, some companies will offer you money for your phone even if it's financed.
This isn't exactly a straight trade-in process as you'd get at carriers or the above-mentioned retailers, but you will get some cash for your device, even if you're still paying for it. You can then use that money to get yourself a new phone.
One company that can help you out is SellLocked. An accredited partner of SellCell, SellLocked focuses on buying phones that haven't yet been paid off, are locked, or have a bad IMEI.
As you'd expect, this is a complex process. The platform tries to make things as easy as possible for you so you don't waste a lot of time. Whether you're trying to trade in your Android or iOS phone, SellLocked has you covered. Not only that, but it will also protect you against fraud, so you should definitely give it a try.
What Else Can You Do When You Have a Financed Phone?
While SellLocked is a great solution for those who want to get a new phone by getting rid of their financed one, there are more options for you.
Switch Carriers
One possible solution to your problem is changing carriers. Much like we mentioned for T-Mobile, above, some carriers will offer you good money to switch over to them. Make sure you read the contract and ensure that they can pay off your smartphone. You should also look into those early termination fees on your plan.
This may not be the perfect solution for everyone. However, if the plan prices are competitive, you may want to give this option a try.
Transfer Your Phone Contract to Someone Else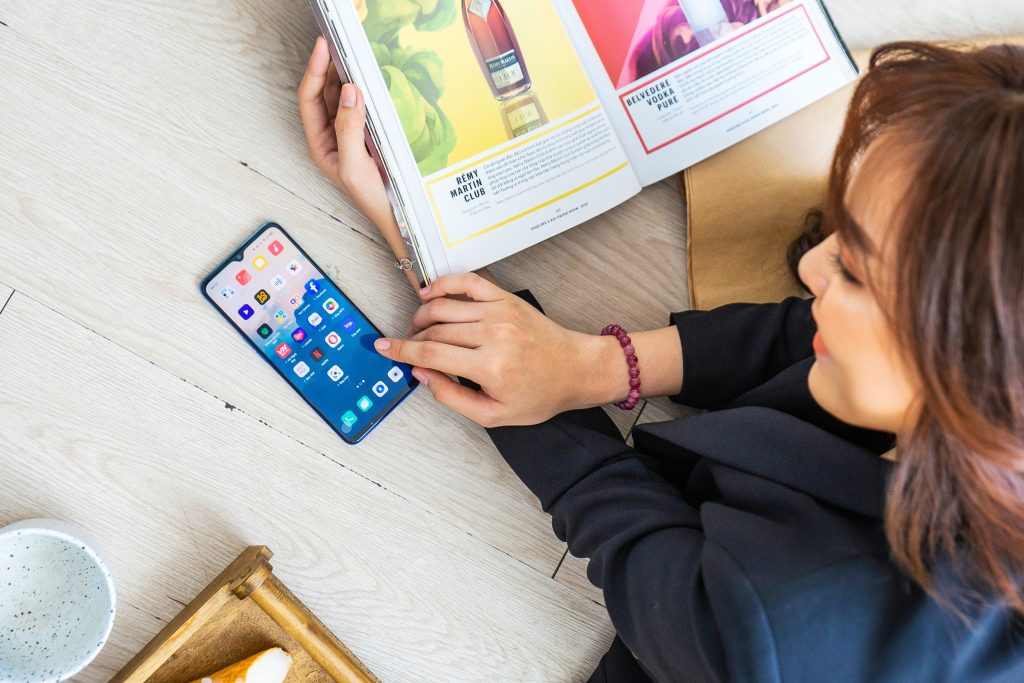 While you may no longer want your phone and are dreaming of the next best model, someone else may be just fine with taking on your contract and paying off the rest of your installments. Of course, you won't get as much money. You're also not really trading in your phone for another one in a single step. However, it's something to think about. Of course, you should start by checking with your carrier to see if transferring ownership of the contract is even possible.
Close Your Contract
We know that paying off your phone may not be what you were thinking of as a solution when you considered trading it off, but this may often be your best bet. Once your balance is paid off, you should be able to trade in your phone without issue. Depending on what deals are active, you may even get a better price for the smartphone. This will, in turn, considerably lower the price of the new model.
Ultimately, every situation has its own solution and you'll get to decide what's best for you. We do advise you to check SellLocked however. This SellCell accredited partner will give you the best options for your financed phone.