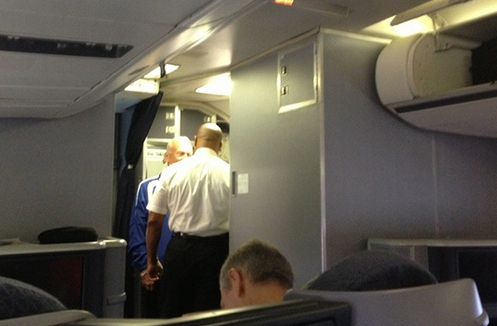 Edwin Eugene "Buzz" Aldrin, Jr, the second man to set foot on the moon's surface back in 1969. The man who piloted the lunar module on Apollo 11, and the man who has been honored with many awards in his time.
He is also the man who recently asked a United Flt 1110 pilot to fly him home safely on a Newark to LAX trip.
I'm not sure how I would react to Buzz if I was the pilot, but the editor over at Gizmodo certainly did (and I have to agree with his statement):
"I would pee my pants."
I'm with you on that!