A week and a few days after the iPhone 5 went on sale at Apple stores across the nation, and already we have seen various reports coming through on Twitter, where a good number of iPhone 5 users are tweeting about iPhones that they have broken or have seen broken.
The ironic part, is that a lot of the tweets are from those who have claimed that the screen has broke. Yet the with the new aluminum backing it should have reduced the chances of screen cracking by up to 50%.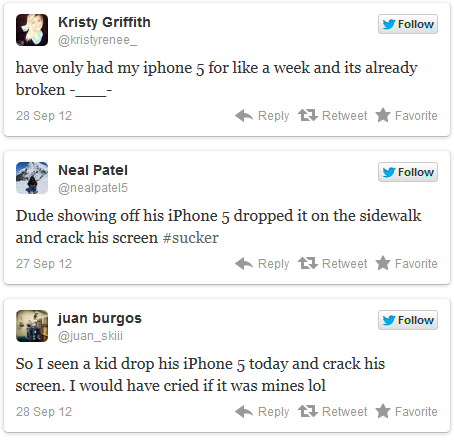 In durability tests that have been carried out over the past week the iPhone 5 seems to have performed quite well on its own, and when matched up against it's closest rival, the Samsung Galaxy S3.
However it seems that the iPhone 5 performs well if it has been dipped into water, and even when dropped. For some people though, it just hasn't worked that way: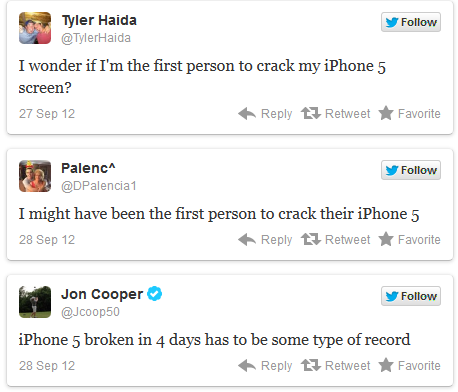 Have you had any trouble with your iPhone 5?