Are you a hardcore Halloween fan? Do you look forward to this ghoulish festival every year?
An excellent way to amplify the freaky factor is to add spooky sound effect apps to your smartphone. From ringtones to background noises, there are plenty of options if you like the idea of rattling chains, beating bat wings, and stomping zombie feet.
Check out the following five options if you are looking for the best Halloween sound effects apps.
---
iHalloween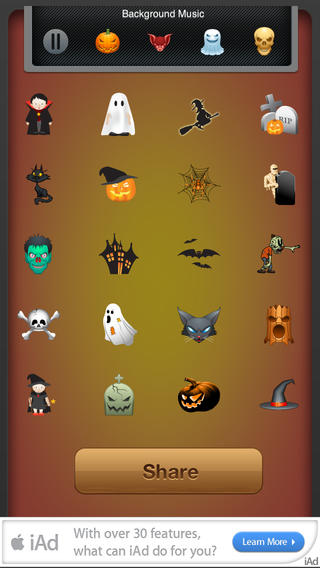 Available via ObjectGraph, the iHalloween app is a top pick if you are searching for frightening sounds to add to your iPhone. This wickedly cool app offers both background sounds and sound effects. Freak out your friends with ghoulish sounds or traumatize the trick-or-treaters at your door with spooky sounds from your smartphone. Do not play with this app before going to bed!
---
Halloween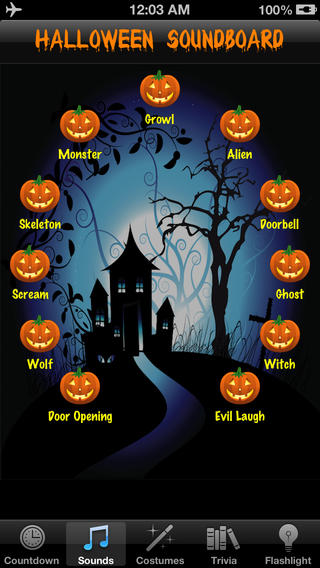 Offered by Schatzisoft, the Halloween app offers plenty of spooky sounds. You can count down to October 31st and test yourself on frightening trivia tidbits at the same time. This fun download even offers a flashlight function to light your path on dark and creepy nights.
---
DJ Halloween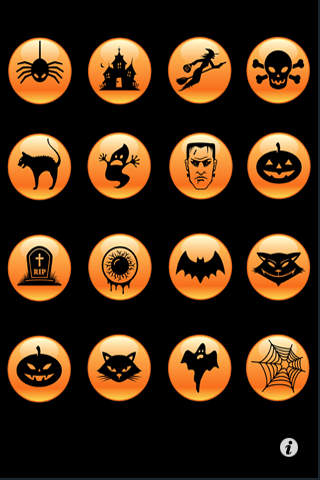 Available via Kamlesh Lal, the DJ Halloween application lets you play looping tracks of scary sounds. Choose from options like pitiful pianos, wacky witches, or marauding monsters.
---
Halloween Sound Machine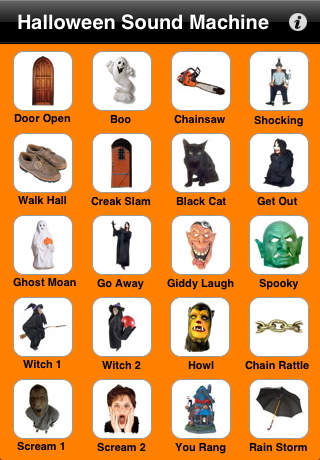 Offered by iFrizzo, the Halloween Sound Machine app offers numerous creepy sounds you can share. Options include everything from whirring chainsaws to rattling chains. Turn on the speakerphone function on your smartphone and freak out your callers with frightening background sounds.
---
Halloween Ringtones – Scary and Fun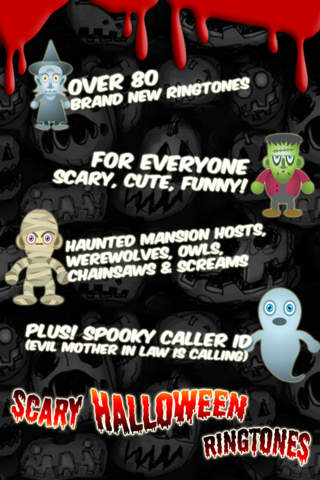 Available via MobGen, the Halloween Ringtones – Scary and Fun app is an excellent download if you want to change the ringtone on your phone for Halloween. Options include everything from creepy voices to spooky background sounds.
---
Do these apps answer your 'where can I find spooky Halloween sounds' questions? If you want to heighten the excitement as October 31st draws near, a sound effect app can definitely help. Which of these downloads will you be using to freak out your friends?