Android is getting popular than all other available mobile phone operating system particularly in the smartphone section. Most of the android smartphones are available as unlocked devices with the carrier you choose but still you can root your smartphone to get complete system access.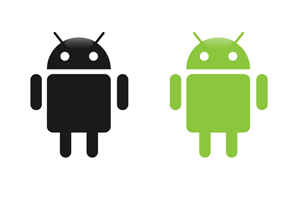 Yes, this sound little unreal but it is possible that you can get access to the main system of your android device like you've done in Linux if you've used it.
The process of gaining system access on android smartphones is known as Rooting and lots of people are already doing it to increase the customization level of their smartphone.
Warning – If you root your smartphone then note it down that the manufacturer will not provide any warranty because rooting is treated as voiding of warranty terms and conditions. So be careful while proceeding with rooting.
If you don't care about the little warning then I'm going to tell you lots of benefits of rooting your android smartphone.
Every smartphone comes with one year or two year of warranty terms and conditions and if your smartphone has already crossed that then there is no problem in rooting it.
Benefits of Rooting Android Smartphone
Following are the best benefits of rooting android smartphones. I'm calling them best because the benefits are too many and it depends on you how you use your smartphone after rooting.
Gain Full System Access – the first and best benefit of rooting your android smartphone is that you gain full system access. By full system access I mean that you can customize anything you want to.
Earlier you're allowed to do limited customization and activities on your smartphone but now you can do anything which is possible. You can even increase or decrease the speed of your processor!
Valuable Root Apps – developers around the world are working really hard to develop apps but most of these apps work on rooted smartphones only. So as you root your android smartphone then you can use these apps.
You must be thinking that there are already near to lakh apps available at GooglePlay store then why you need these apps? Let me tell you that these apps are not available in the GooglePlay store because they void few terms.
No manufacturer will allow you to increase or decrease processor's speed. That's why these apps are only available and valid after rooting your android smartphone.
Custom ROM – there are lots of custom ROMs or firmwares available over the internet which you can download and install on your smartphone only if it is rooted.
By installing these custom ROMs you can customize your smartphone completely and very unique stuffs can be added. If official manufacturer is not providing android version upgrade then you can use these custom ROMs to upgrade or degrade android version any time you want.
Custom ROM or firmware brings out lots of new features and you can experience them only if your device is rooted.
So, these were the best benefits of rooting android smartphone. I think you're already convinced after reading them and no need to convince you further for rooting.
We would like to thank Stephanie Johnson for her help in sourcing information that has been used in this article. Stephanie is an avid fan of the Android tablet PC so her expertise was most welcomed.