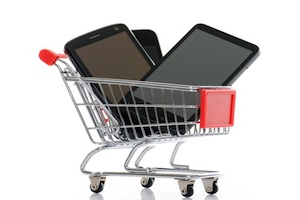 A British Columbia Mountie has been posing as a beggar in order to thwart drivers who continue to insist on using their new and old cell phones while behind the wheel of a motor vehicle.
Constable Brian Martell used the disguise last weekend in Chilliwack, dressed up as a curbside beggar at a roadside intersection and carrying a cardboard sign. Instead of asking for money however, the sign held a different message: "Hello, my name is Constable Martell. If you're on your cell phone right now, you're about to get a ticket."
Officers have given countless verbal warnings and handed out as many 21 tickets during the brief blitz, according to Chilliwack Police Captain Lee Dyson. A colleague took a photo of Martell in his guise as a beggar, which as is always the way of these things in today's world, soon ended up on the internet and started attracting attention in both British Columbia and Alberta. "It was an enhanced enforcement program through traffic services to focus on enforced distracted driving and intersection issues," Dyson comments on the innovative idea. "It's effective, it's innovative and it's just a different way to go about doing it."
Martell notes that even the drivers who were caught had to smile at the method that was used, noting that people seemed to be less angry about getting a ticket on this occasion as they saw the humor in the situation.