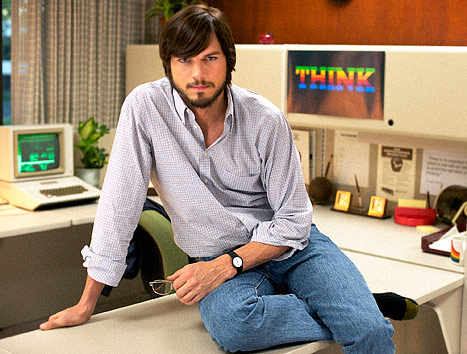 Ashton Kutcher's latest film role see's him take the part of the tech genius Steve Jobs, and his transformation has certainly got heads turning with this first photo of him, showing the incredible change that he has encountered to play the part in the biopic jOBS.
The resemblance of Kutcher and Jobs when you put them side by side, which we have done for you, is so uncanny that it has even his co-stars talking about how he could easily be mistaken for the late Apple founder.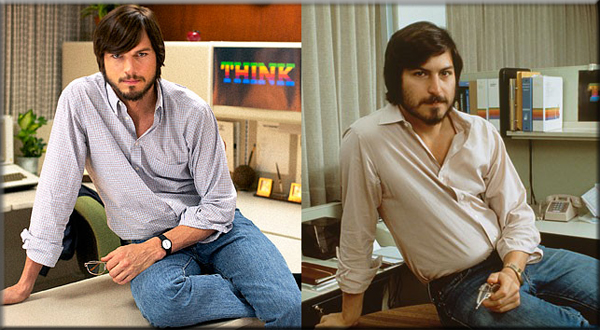 About the Film
Like many already talking about this subject, I think that the film will shock numerous people around the world, as Ashton Kutcher portrays Steve Jobs' life, in a story that follows the highs and lows of the tech inventor until his untimely death in October 2011.
Earlier this year you may have also noticed that Ashton was seen filming some of the scenes to the movie jOBS, in which he imitated flawlessly some of Steve Jobs' famous traits such as the clasping of his hands, and his slightly slouched walk, whilst sporting his trademark trainers, jeans and black jumper.
Spot the difference?