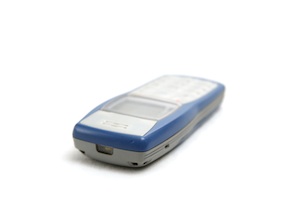 A man suspected of a number of armed robberies accidentally left his old cell phone behind at the scene of one of the crimes, according to police. Joseph Faulk, 27 years old, is suspected of being responsible for no less than three recent armed robberies in Charlotte in North Carolina.
The first of the crimes took place early on Tuesday morning outside of the apartments situated on Four Winds Drive. A man had a revolver put to his neck and his money stolen from him, according to investigators who say that a cell phone that the suspect had accidentally left behind was recovered nearby. The second incident occurred barely three hours later, when a victim told police that a man armed with a gun had stolen his wallet and his cell phone on Springset Drive while he was walking to his vehicle.
A third victim came forward on Wednesday morning, telling police that he was likewise robbed at the point of a gun, also on Springset Drive. The same day, the CMPD's Computer Forensics Unit processed the cell phone that had been recovered from the first crime, and police say that pictures on the device showed both the suspect and a weapon similar to the revolver that was used in the armed robberies.
Later on Wednesday, police stopped a vehicle because of an outstanding warrant, and Faulk, who was a passenger in the car, was identified as the suspect and was arrested. A gun was found on his person.