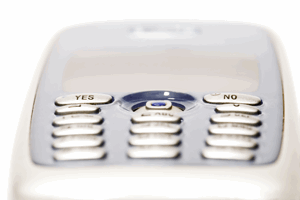 When it is time for a new cell phone, how do you go about getting one? Do you base it upon your contract; getting a new phone every 18 months to two years when you renew? Do you take whatever is on offer that won't cost you extra or do you pay in order to get what you really want? Alternatively, are you like me, and buy your cell phones outside of the service provider realm, paying premium price for the privilege of having an unlocked phone? If you are like me and you've always wanted an iPhone, then there is good news; Apple is selling the iPhone unlocked.
The unlocked version is available in black or white at 16 GB or 32 GB. The cost in USD is $650 and $750 respectively. Since the phone is unlocked, you can use any micro-SIM from anywhere in the world.
Why has Apple decided to offer the iPhone unlocked you ask? Well, speculation is that the company is trying to sell as many of the iPhone 4 as they can before introducing the iPhone 5 this fall. By offering an unlocked version, people who use pre-pay plans can now have an iPhone too.
It is important to note that, if you are planning to use the unlocked iPhone with AT&T as a carrier (in order to get the 3G functionality), you will still be paying the same monthly fee as the locked phone. So you may want to have a think before you shell out the extra $450. But then, if you travel abroad, it may be worth it.