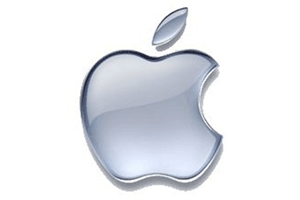 On 12th September Apple announced the iPhone 5 would be launching in most countries across the world, followed by pre-orders which were available online during Friday 14th September.
Soon after there were stories posted on the net that claimed Apple had essentially ran-out of phones that were available for pre-order (2 million pre-ordered in the first 24 hours). This then followed with a message on the Apple site notifying customers that there will be a 2-3 week delay on shipping. As we know now, this has been pushed back further to 3 – 4 weeks.
Today, Apple has announced that more than 5 million sales were recorded over its first weekend.
If you can recall the stats from last year, they sold 4 million iPhone 4S handsets in the same time period, a figure that most of us thought would surely have stayed unbeaten for some time.
Although I read this morning that some analysts were expecting over 10 million sales, which seemed over the top to me.
Of course, we also saw the roll-out of iOS 6 which was updated on more than 100 million devices worldwide, despite the criticism of dropping Google Maps to run its own brand of Apple Maps. This work's out at around a quarter of all active iOS devices, so an impressive figure I must say.
Tim Cook said "Demand for iPhone 5 has been incredible and we are working hard to get an iPhone 5 into the hands of every customer who wants one as quickly as possible".
This figures doesn't reflect all the countries in the world however, just the USA, UK, France, Canada, Germany, Hong Kong, Japan, and Singapore.
These are the countries that will hold a 28th September iPhone 5 launch:

Austria


Belgium


Czech Republic


Denmark


Estonia


Finland


Hungary


Ireland


Italy


Liechtenstein


Lithuania


Luxembourg


Netherlands


New Zealand


Norway


Poland


Portugal


Slovakia


Slovenia


Spain


Sweden


Switzerland