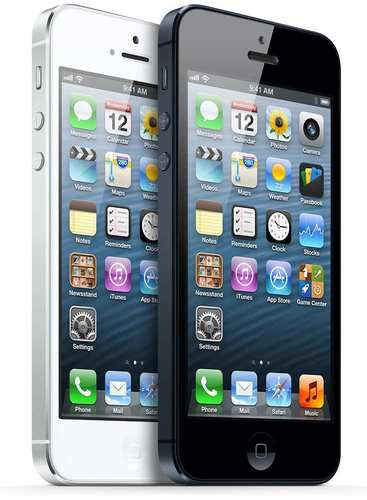 For many of us, we didn't realize just how much this new iPhone launch would impact on society. The iPhone 4S certainly excelled all expectations and it looked likely that the 4S would be the best selling of Apple's iPhone generations because of the hype and scenarios that surrounded it's release.
I for one thought that the iPhone 5 wouldn't reach the dizzy heights of the iPhone 4S sales.
I was wrong.
The iPhone 5 (just over a week since its announcement) seems to have sparked off a whole lot more than we could imagine.
You only need to look on some of the popular forums to see any article about Apple resulting in a comment battle between Android fans, and Apple fans.

You also have the controversy over the new Lightning connector, and the Nano-SIM.

Then you can already see a few competitions featuring the iPhone 5 as the prize.
Today though, really takes the iPhone 5 craze to a new level, as a new Apple iPhone 5 64GB unlocked is selling on eBay for over $1,625. You will also see a few other auctions in the region of $1,500+ with half a day to go.
There are also some sellers listing it for $4,999,00 however surprisingly these have no bids.
The questions beckons, would you pay this kind of money for an iPhone 5?