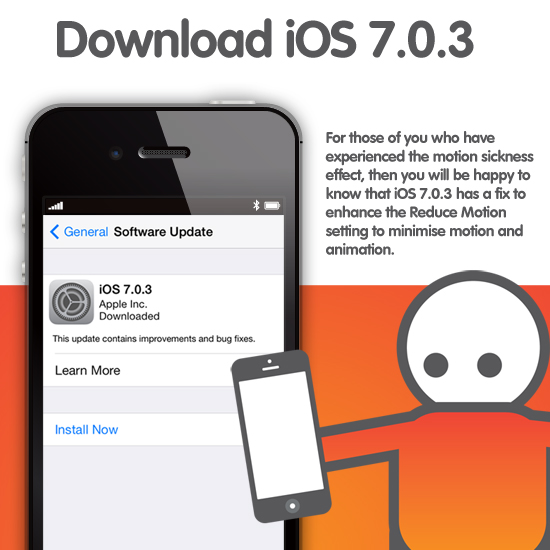 iOS 7.0.3 has just landed at the doorstep of our iPad's and iPhone's, and for those of you who have experienced that much talked about motion sickness effect, then you will be delighted to know that iOS 7.0.3 comes with a cure!
This update has two pages worth of fixes, improvements and updates which I have listed below for you:
Page 1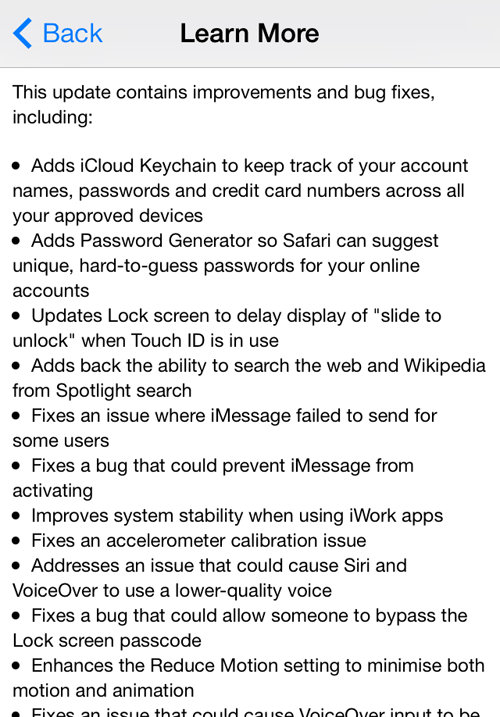 Page 2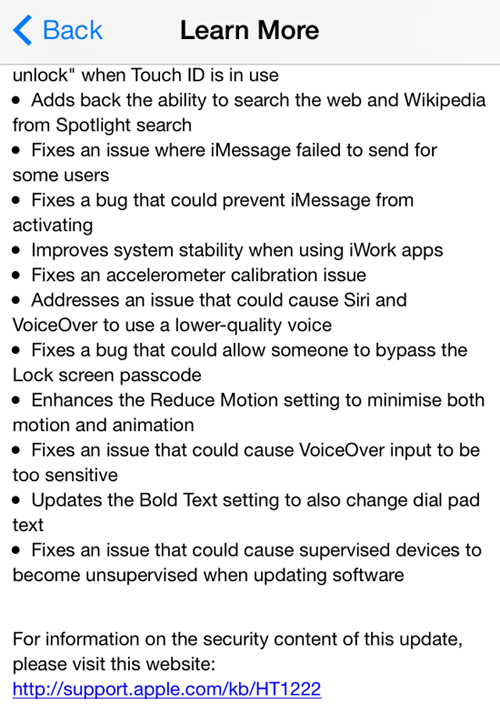 On page two you can see what I was referring to in the opening sentence of this post, and that is a fix to enhance the Reduce Motion setting to minimise motion and animation.
One thing you will notice is that there is a new feature to this update, called iCloud Keychain, which has got everybody talking.
About iCloud Keychain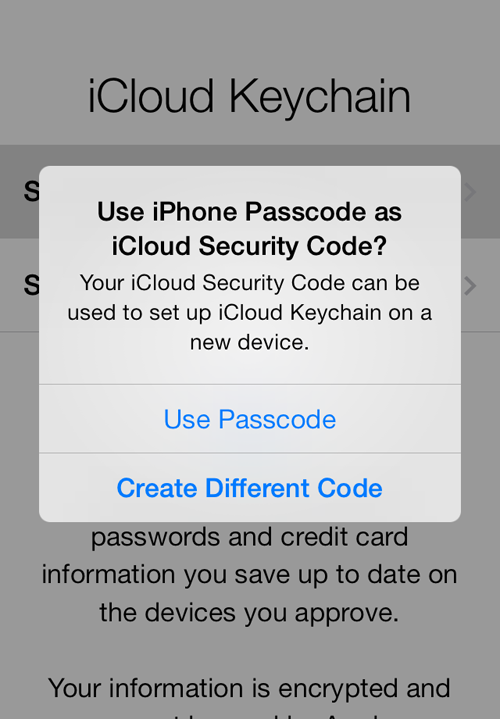 iCloud Keychain acts as a further security measure to protect passwords and credit card information that you store. It acts as a central place for you to update your personal information and only works on devices you approve. All sensitive data is then encrypted.
The update should pop-up on your device through a notification, if it doesn't you may need to head to Settings > General > Software Update. The update is just over 50mb.