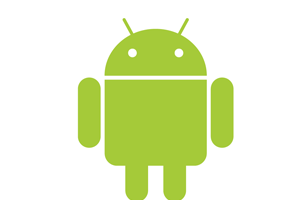 So, while we tend to direct Apple people to iTunes and Android people to the Android Market, there are a few applications at the Market that Apple people – and anti-Apple people – might be interested in. Here's a list:
• iPhone top 100. Offering an up-to-date catalog of what's topping the charts for iPhone.
• Mac Shortcuts. In this application you will find keyboard shortcuts for all things Mac – Macbook Pro, iMac, etc.
• Apple iPhone Theme. Have an Android you wish looked more like an iPhone? This application gives you Apple styled menus, widgets, icons and wallpaper.
• iPhone Keyboard Emulator. Enjoy the best of both worlds; the amazing features of Android combined with the familiar iPhone keyboard layout.
• Splashtop Remote Desktop. A remote desktop app that allows your Android phone to access your desktop music and video.
• Droid Apple Background. Okay, so this isn't really an Apple app but more an anti-Apple app. The background shows the Droid eating an apple.
• iPhone SMS Import. This app lets you import your text messages from your iPhone.
• Remote for iTunes. This is what it says on the package. You can control your iTunes using Wi-Fi and play your tunes on your computer.
• iPad Killer. A basic game that lets you use iPads for target practice.
Some of these apps are for people who wish they had an iPhone; some are for people who are used to an iPhone; and some are for people who want to poke fun at iPhone users. Which ones do you prefer?