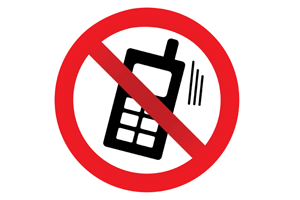 Handing out tickets to motorists who are driving with a cell phone seems to be becoming a hobby for police in the United States, especially when the drivers do not even own any such device. Following on from a similar case last month when an elderly man was given a ticket by police for driving with a cell phone despite never having owned one, now a California woman says that the same thing has happened to her.
Kathy Haverstock from Bakersfield was pulled over on 5 April close to 24th and Eye Streets, and a CHP officer told her "We're conducting a hands-free operation". Haverstock was unfamiliar with the term, but as she struggled to find her registration and insurance papers, the officer returned with a ticket fining her for using a cell phone while driving, something that understandably came as a bit of a shock to Haverstock, who does not own one.
Haverstock, who says she is a laughing stock with her children for not owning a new or old cell phone, is not amused by the ticket, noting that she offered to let the officer search her vehicle for the non-existent device, who refused to do so. She wants the ticket voided, but the CHP says that can only be done in court, meaning that in May, Haverstock will have to spend a day in court and lose a day's pay to fight a ticket for an infraction she did not commit for the use of a device she has never owned.