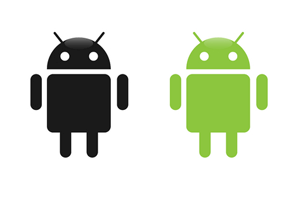 Latest figures have shown that Android is continuing to dominate both the U.S. and European markets, and that is not expected to change even as Apple gets ready to launch its much-anticipated iPhone 5.
The latest study has shown that the Google-owned Android market share rose by more that 20 per cent across Germany, France, Italy, the UK, and Spain to represent 67.1 per cent of the market in these five main European countries. When you factor in the American markets along with Brazil and Australia, the overall figure represents a 61 per cent share of the market for Android, which is a 9 per cent rise on the same figures from 12 months ago.
One expert, who helped to compile the research from Kantar Worldpanel Comtech, said: "Surprisingly, Windows has managed to maintain its 5 per cent share despite a raft of new Windows 8 products being announced. However, this has been achieved through heavy discounting."
However strong Android is performing in the rest of the world, it seems as if it might be falling out of favor in the U.S. as it lost 4.5 per cent of its market share, as people move back towards the iPhone. Trends show that users want larger screens overall despite the contradictory evidence coming out of America, people want 4 inches not the iPhone's 3.5 inches.